During our WA. State Prevention Summit trip in October 2016, our team heard of Tucker the Turtle. We learned this evidence based book helps younger children to recognize their anger, use deep breathing techniques to calm down and then teach skills to take time to think before reacting. This is referred to as the "Turtle Technique". The above powerpoint is the story you can share with children, teachers and other caregivers to help empower kids to mange their emotions. This was written by Rochelle Lentini.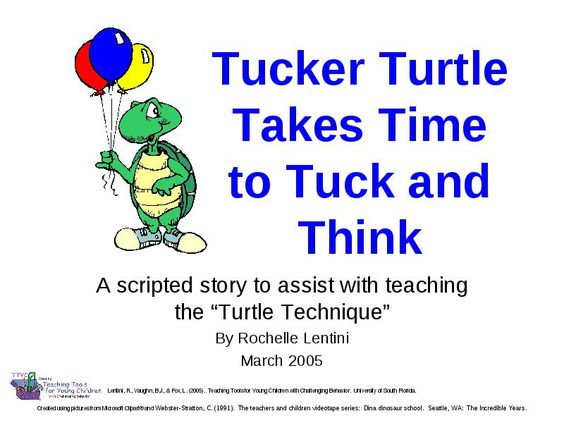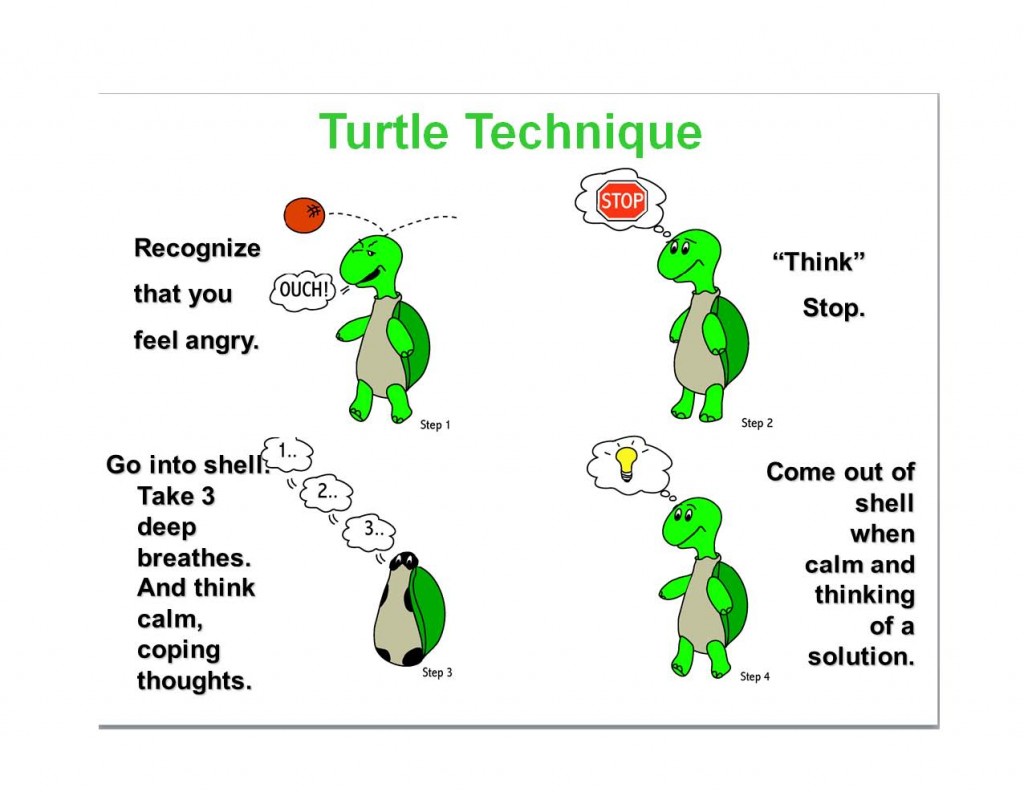 Zach Fincher has created a Community Project where he wrote a script based on Tucker which will be acted out by the International Thespian Society, Chapter Friday Harbor, for the K-3 graders at Friday Harbor Elementary School. The goal to is help reduce stress and teach techniques to the students should they encounter bullies and/or bullying behaviors. Zach has worked closely with the San Juan Island Prevention Coalition Coordinator, Cynthia Stark-Wickman, as she is his mentor on the project. Many hours have gone into the research, planning, and implementation of this project. A Pre and Post Survey were conducted with the students, so he could measure their learning from the performance. Questions about Tucker's Turtle Techniques and ways to deal with stress and bullies and/or bullying behaviors were asked before and after the performance. Thank you for giving back to your community in such a supportive way.
Tucker the Turtle Brochure Community Project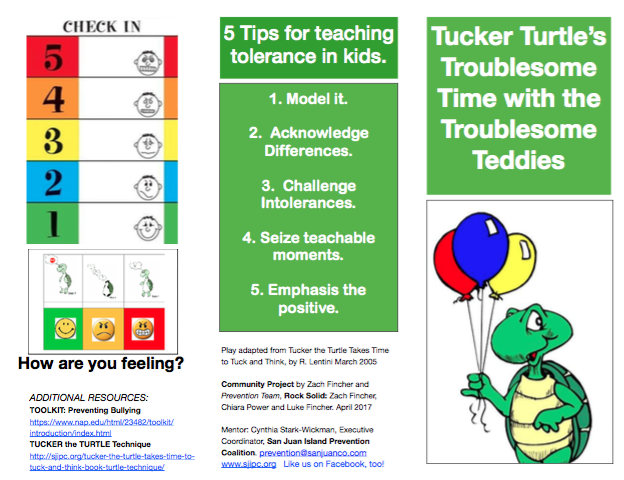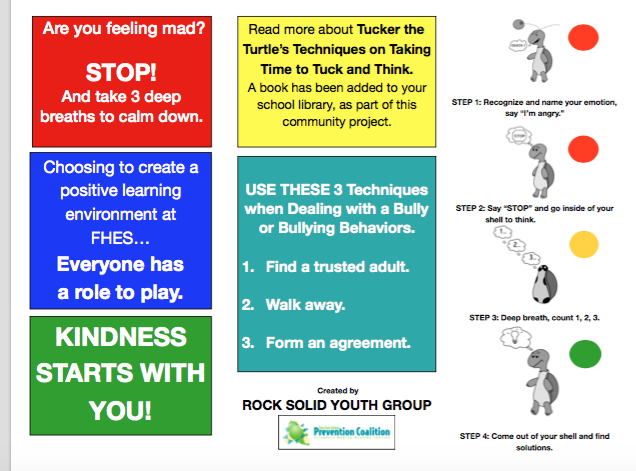 LINK to You Tube of their performance:
https://youtu.be/IOlPfIWDrLo
Zach's version was Tucker Turtle's Troublesome Time with the Troublesome Teddies. Special thanks to the San Juan Community Theatre for use of some of their costumes, FHES Principal, Teachers, Counselors and Students for your support, too! And, Cynthia Stark-Wickman, as Zach's mentor for his Community Project! And many thanks to his  ensemble: Chiara Power, Luke Fincher, Allie Cole, Anne Marie Ryan and Chloe Cunningham for giving your time to make this happen, too!
Adapted script for Tucker and the Teddies click link below
Script Tucker and Teddies 2017
Cast Photo: Zach Fincher, Anne Marie Ryan, Luke Fincher, Chloe Cunningham, Allie Cole and Chiara Power