Our Location:
520 Spring Street, Friday Harbor, WA. 98250
Call us at 360-378-9683
EMAIL:
prevention@sanjuanco.com  - Cynthia Stark-Wickman
media@sjipc.org – Debbi Fincher
………………………………………………………………………………………………………………………..
San Juan Island Resources:
The San Juan Island Family Resource Center
The San Juan Island Family Resource Center is a community facility offering programs and services, as well as resources and referrals, designed to build on the strengths and capacities of our island families.

The mission of the United Way of San Juan County is to enhance the ability of local agencies to meet vital needs of our community.
San Juan Island Community Foundation

The San Juan Island Community Foundation was established in 1994 by a diverse group of islanders who wanted to support the quality of life on San Juan Island. They saw important work being done by local nonprofit organizations and recognized the value of investing in their own community. Over the years, more than 300 families, estates, individuals and organizations have used the Community Foundation to support their giving and the quality of island life.

The mission of the Lopez Island Prevention Coalition is to reduce substance abuse among youth and to help facilitate a community culture that supports healthy choices and responsible behavior by establishing and supporting collaboration, communication and cooperation among Lopez Island community members, organizations, and agencies.
San Juan Island School District / Homepage 

San Juan Island School District Mission
To provide a world-class education through focus on superior instructional performance, meaningful student engagement, and challenging academic content for every student, every day.
SSIS – Home (Spring Street International School)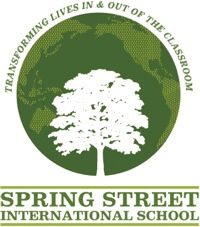 Spring Street is a small, multicultural, independent, day and boarding school that provides students with a stimulating learning environment in a safe, rural setting. Students discover a love of learning and prepare for excellence in college
Resources in and around our State of Washington:
A Parent's Guide to Preventing Underage Marijuana Use
(Updated May 2014. Available in English and Spanish)
This booklet, produced by Seattle Children's Hospital and the UW Social Development Research Group, offers information, resources, and practical advice for parents about:
The effects of marijuana on adolescent health,
Techniques for talking to your child about marijuana,
What to do and how to help if your child is using marijuana,
The basics of the law in Washington state.
Marijuana: Know the Facts
This card from the Washington State Liquor Control Board
answers common questions and includes a section on "What Parents
Should Know."
(Available in Cambodian, Chinese, Korean, Laotian, Russian, Somali, Spanish, Vietnamese)
Washington State Healthy Youth Survey: Current Marijuana Use Statistics
Just how big a problem is teen marijuana use? This report on marijuana use for grades 6-12 from the Washington State Healthy Youth Survey (2012) provides information from local teens about common attitudes regarding marijuana risk, current rates of use rates, and the relationship between lower grades in school and marijuana use.

The ADAI Clearinghouse:  Free marijuana materials | Pinterest | Facebook
theAthenaForum.org 

Welcome to the Athena Forum
The Athena website is created for prevention professionals to develop, update, and sustain their substance abuse prevention work.
You can find general information about substance abuse prevention on this site or get specific documents and tools like sample agendas and surveys. You can also access prevention discussions and online training opportunities.
How will you help your teen stay safe on prom and grad night?
4 days 6 hours ago
Help your teen have a prom and graduation to remember   By Sharon Foster and Michael Langer Many teens are making plans for senior prom and graduation. While these are fun and safe events for most, it is also a high-risk time for underage drinking and other drug use. Parents and other adults can help keep teens safe by being informed and prepared. While most students in Washington are making healthy choices, some may think of prom and graduation night as a "…
Read more…
866 Teen Link 1.866.833.8646.  Based in King County, Teen Link is a confidential, anonymous, and non-judgmental help line answered by teens every evening from 6-10 PM.  Teens are welcome to call in with issues big or small and will be met with a listening ear and, if needed, referrals to further resources.  An online chat system, Teen Link Chat, is also available.
Call the Washington Recovery Help Line any time for free, confidential emotional support, crisis intervention and referrals: 1-866-789-1511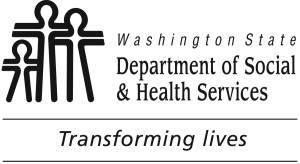 Division of Behavioral Health and Recovery is the state agency that coordinates efforts to help individuals and communities with problems related to the abuse of drugs and alcohol. DBHR contracts with organizations in the community to provide prevention, treatment, and other support services for individuals with problems related to alcohol, tobacco, and drugs.

The Department of Health works with its federal, state and local partners to help people in Washington stay healthier and safer. Our programs and services help prevent illness and injury, promote healthy places to live and work, provide education to help people make good health decisions and ensure our state is prepared for emergencies.
Essential programs for improving health
Helping prevent illness is a cornerstone of public health. We work to improve health through disease and injury prevention, immunization, and newborn screening for prenatal disease programs.
Information that works
The Washington State Department of Health works with many partners to provide educational and training programs as well as health and safety information to help people make healthy choices.
Working to protect you and your family every day
By licensing health care professionals, investigating disease outbreaks and preparing for emergencies, we help ensure a safer and healthier Washington.
Washington Association for Substance Abuse and Violence Prevention (WASAVP) is recognized as the lead voice for state and national advocacy and essential stakeholder in matters of substance abuse and violence prevention in Washington State.

Liquor Control Board's mission is to contribute to the safety and financial stability of our communities by ensuring the responsible sale, and preventing the misuse of, alcohol and tobacco. And I-502 Implementation, see their website for updates.