Years in the making…Our local Prevention Clubs & Coalitions from Orcas, Lopez and San Juan Island are creating the FIRST San Juan Youth Leadership Conference! We are thrilled that we are full with over 40 local youth from San Juan County converging for a weekend of learning alcohol and drug prevention strategies, team-building and, of course, having fun at Camp Orkila. Skill building courses offered at the camp will help strengthen their friendships and remind them how capable they are. These youth are already amazing leaders, we just want to help hone these skills and offer some direction to go the course.
Local Prevention Clubs include: Rock Solid, H.O.T.S. (Helping Out Teens Society), D.R.E.A.M. Team, and Point Blank.
Come back to hear more about how this weekend went as we return in early October 2014! We have travelled to Yakima, WA. for years with youth to the annual WA State Prevention Summit and the conversations always came up…"We really should do something like this in our community. We could bring more youth and focus on the issues facing our communities." Well, thanks to Julie Pinardi, Orcas Island Prevention Counselor and Georgeanna Cook, Lopez Island Prevention Coalition, whom our SJIPC has been mentoring, started to organize this year's program, what is sure to be a powerful weekend of learning and bonding for these youth committed to helping make positive change in their schools and in their communities! Our SJIPC is supporting and assisting in this program. We hope it will become an annual event, too.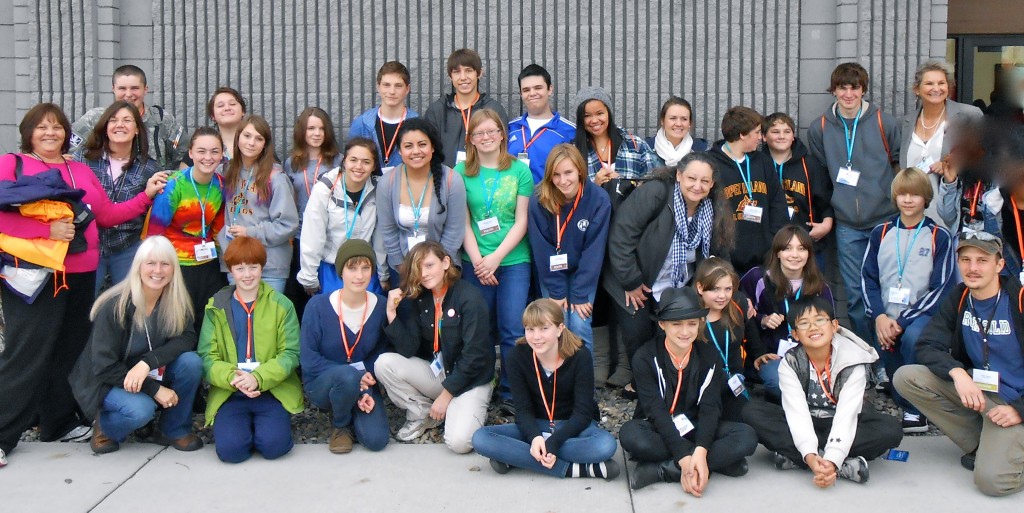 Photo from WA State Prevention Summit 2012 San Juan County Youth & Team Advisors