Spotlight December 2014 – We'd like to acknowledge the hard work and dedication of Florence Harrison, one of the founding members of the San Juan Island Prevention Coalition. Florence helped to write the grant in 2002-2003 with Burke Critchfield, that yielded our community the federal funds to create this Drug-Free Community (DFC) program! This grant was good for 10 years, and brought about $125,000 a year to our community which helped the SJIPC to support our SJISD prevention programs, Island Rec. family programs, Family Resource Center, Drug-Take Back Program, Project Grad Nite, Author Talks for parenting issues, to name a few events and other prevention projects in our community. Florence has been an active member in our Prevention Coalition, as well as, in our community, also helping to create the Family Umbrella Group among other programs. Thank you Florence for all you do and the example you set to others. One person can make a big difference. We are grateful for your giving spirit!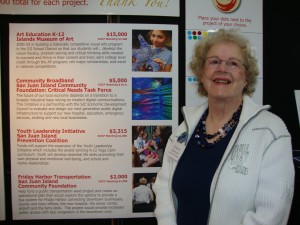 Send us a note on someone you know that makes a difference in the lives of others.  Take a photo, too! We have many unsung heroes right in our own backyard! Let's celebrate them all! Thanks…
Ian Byington – Our friend who started the San Juan Update back in the 1990′s… Is ready for some new challenges, but we would like to Spotlight Ian for his commitment to our community and sharing the positive news and activities that keep us all going! Thank you Ian for being such a great inspiration! We'll miss you, but wish you all the best on your new endeavors. Thanks for helping us get our website up and going, too!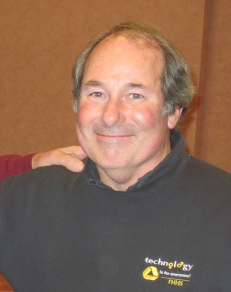 Time has gone by quickly and you've built a fabulous following on the Update! We are grateful that Tim will be able to help keep things rolling for you. It's always good to stay connected and emphasize the positive in one's community:) Thank you Ian for doing that!